In today's world, where sustainability and environmental consciousness have become crucial topics, it is essential for industries to adopt eco-friendly practices. The film and production industry is no exception. As the demand for high-quality content continues to grow, it is important to find innovative ways to reduce our carbon footprint and create greener productions. One area where significant improvements can be made is in lighting solutions. By embracing sustainable lighting options, we can not only preserve the environment but also enhance the overall quality of our products. In this article, we will explore various eco-friendly lighting solutions that can help us achieve greener productions without compromising on visual appeal.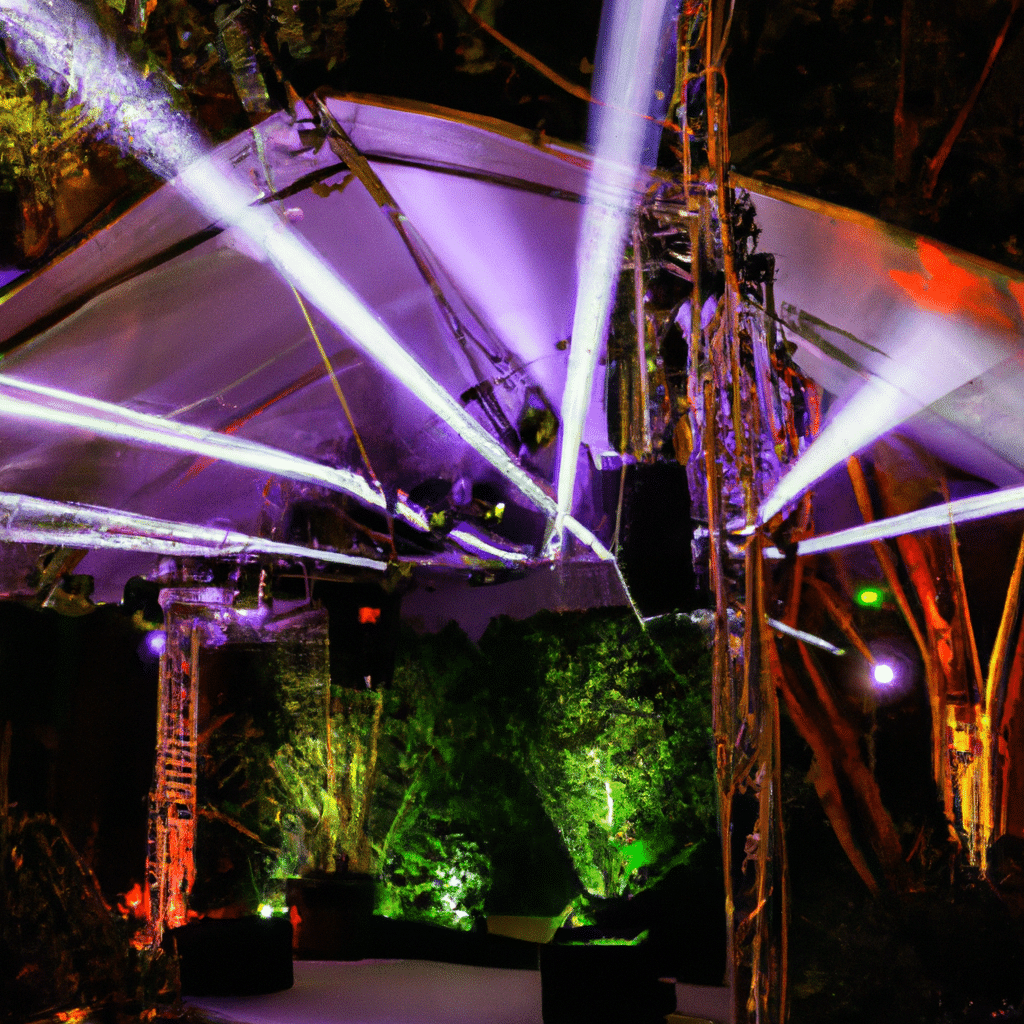 1. LED Lighting: Illuminating the Path to Sustainability
LED lighting has emerged as a game-changer in the field of lighting technology. Unlike traditional incandescent bulbs, LED lights consume significantly less energy and have a longer lifespan. This not only reduces energy costs but also minimizes the need for frequent bulb replacements, resulting in reduced waste. LED lights are also free from toxic components like mercury, making them safer for both the environment and human health. By transitioning to LED lighting, production companies can significantly reduce their carbon footprint while still achieving the desired lighting effects.
2. Natural Light: Harnessing the Power of the Sun
Utilizing natural light is another eco-friendly lighting solution that can greatly contribute to greener productions. By strategically positioning sets and utilizing large windows or skylights, natural light can be used as the primary source of illumination. Not only does this reduce energy consumption, but it also creates a more natural and visually appealing atmosphere. Additionally, natural light has been shown to positively impact the well-being and productivity of individuals involved in the production process.
3. Energy-Efficient Fixtures: Shedding Light on Efficiency
In addition to LED lighting, the use of energy-efficient fixtures can further enhance sustainability in production. Energy-efficient fixtures, such as motion sensor lights, allow for the automatic adjustment of lighting levels based on occupancy. This ensures that lights are only used when needed, reducing unnecessary energy consumption. Additionally, the use of dimmable fixtures can provide greater control over lighting levels, allowing for the creation of different moods and ambiances without excessive energy use.
4. Solar-Powered Lighting: Harnessing Renewable Energy
Solar-powered lighting offers an eco-friendly alternative that relies on the renewable energy of the sun. By installing solar panels, production companies can generate clean and sustainable energy to power their lighting systems. This not only reduces reliance on grid electricity but also significantly decreases carbon emissions. Furthermore, advancements in solar technology have made it possible to store excess energy for use during low-light periods or even at night, ensuring uninterrupted lighting throughout production.
5. Biodegradable Lighting Materials: Lighting the Way to Sustainability
In addition to the type of lighting used, the materials used in lighting fixtures can also have a significant impact on sustainability. Opting for biodegradable materials, such as bamboo or recycled plastic, can help minimize the environmental impact associated with the production and disposal of lighting fixtures. These materials can be easily decomposed without releasing harmful pollutants or contributing to landfill waste. By consciously selecting biodegradable lighting materials, production companies can further align their practices with eco-friendly principles.
6. Smart Lighting Systems: Intelligent Illumination for Greener Productions
Smart lighting systems offer an intelligent and efficient approach to lighting control. By integrating sensors, timers, and automated controls, these systems can optimize lighting levels based on factors such as occupancy, natural light availability, and time of day. This ensures that lights are only used when necessary, reducing energy waste. Additionally, smart lighting systems can provide real-time data on energy consumption, allowing production companies to identify areas for further optimization and sustainability improvements.
7. Collaborative Efforts: Uniting for a Sustainable Future
While implementing eco-friendly lighting solutions is crucial, it is equally important to foster collaboration within the industry and share best practices. By working together, production companies can exchange ideas, experiences, and resources, accelerating the adoption of sustainable lighting practices. Additionally, industry-wide initiatives and partnerships can be established to promote sustainability and encourage the development of innovative and eco-friendly lighting technologies.
In conclusion, embracing eco-friendly lighting solutions is not only a responsible choice but also a smart business decision for the film and production industry. By transitioning to LED lighting, harnessing natural light, utilizing energy-efficient fixtures, embracing solar power, opting for biodegradable materials, implementing smart lighting systems, and fostering collaboration, production companies can significantly reduce their environmental impact. These sustainable lighting solutions not only contribute to greener productions but also enhance the overall quality of the content created. Let us come together and shine a light on a sustainable future for the film and production industry.